As I near the end of my high school career, my senior trip will be taking place soon. The highlights of the trip will be seeing the replica of Noah's ark, going to an air force museum, King's Island amusement park, and the Wild's Christian camp. I cannot wait to tell of my experience when I get back. I will return from my trip the 28th of April, but until then I will be having two guest bloggers posting. One will post April 24, and the other will post April 27. They are both very encouraging writers to me, and I hope you will enjoy what they have to share.
I hope you are having a blessed week, and thank you for checking out my blog!

Powered by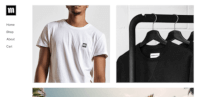 Create your own unique website with customizable templates.